Manufacturer of orthopedic insoles KINGMED
HAND-MADE - ORTHOPEDIC INSOLES
PN-EN ISO 13485:2016-04
TÜV NORD Polska SP. z o.o.
CE and Declaration of Conformity with European Standards Directive 93/42 / EEC
KINGMED is a family company specializing in the production of orthopedic insoles.
Since 1993, we have been operating not only on the Polish market but also on the European one. We work, among others, with countries such as Germany, Belgium, the United Kingdom, and the Netherlands. We offer the client a wide range of designs among orthopedic insoles. Descriptions of individual products or diseases can also be found on our website. For the production of our products we use only proven and certified materials, which guarantees the highest quality of purchased insoles to the client. Our primary goal is to increase the quality of life of people with dysfunctions of the locomotor system by providing more and more new orthopedic solutions.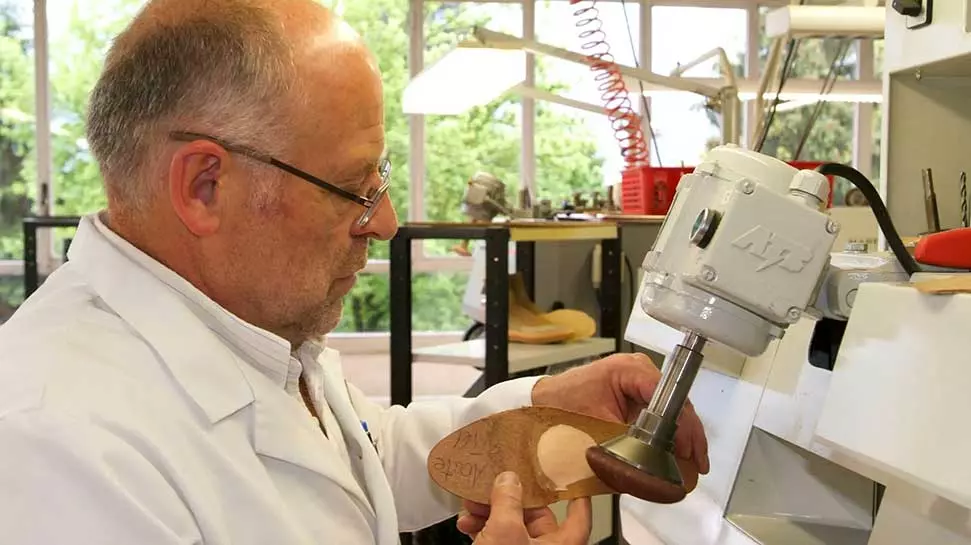 We are guided by the motto - Your satisfaction, our success!
All products meet the requirements of the Medical Devices Act, have the CE mark and the Declaration of Conformity with European standards Directive 93/42/EEC, moreover, they have been registered in the Office for Registration of Medicinal Products, Medical Devices, and Biocides.