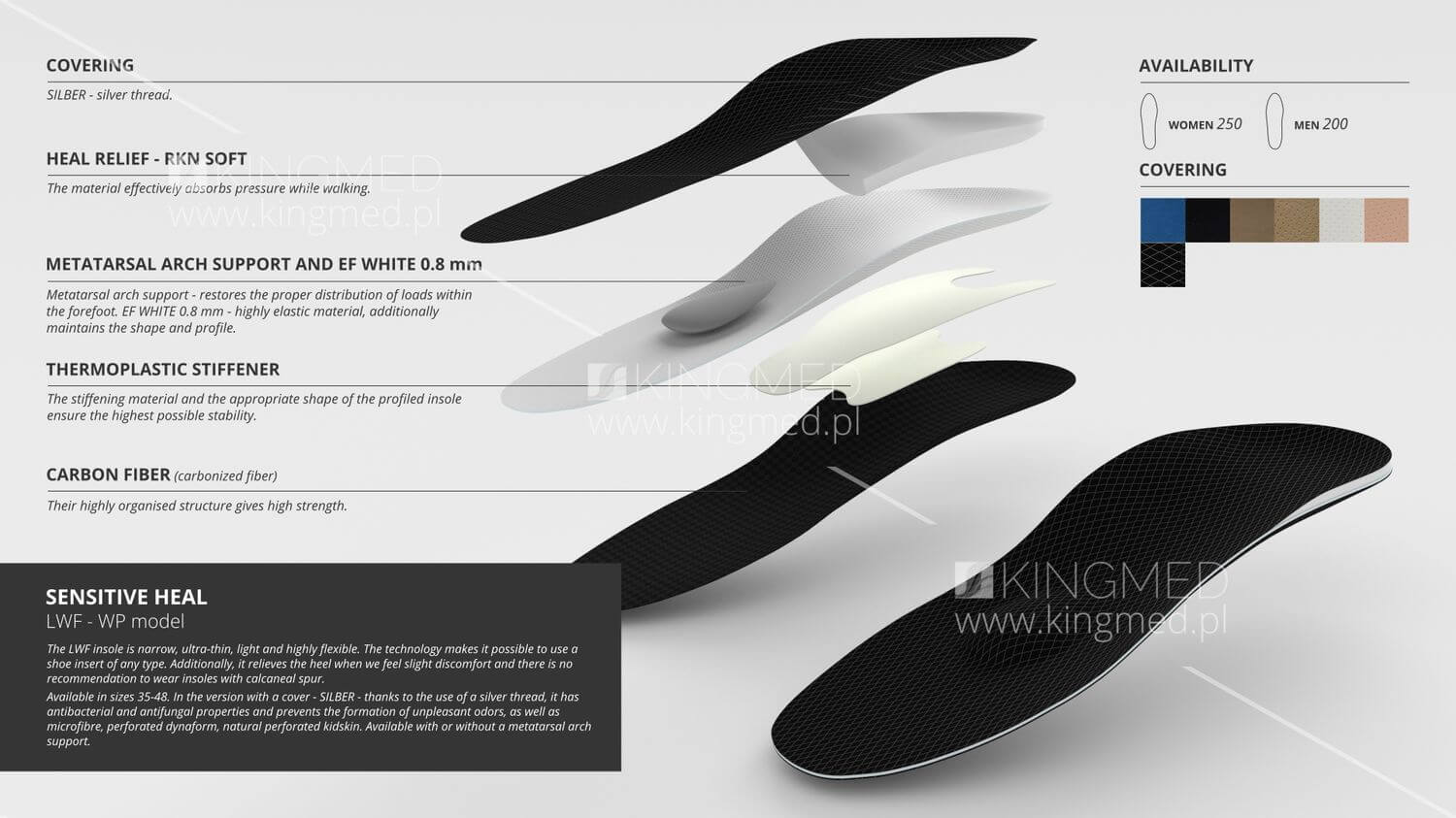 SENSITIVE HEAL LWF-WP model The LWF insole is narrow, ultra-thin, light and highly flexible. The technology makes it possible to use a shoe insert of any type. Additionally, it relieves the heel when...
Read More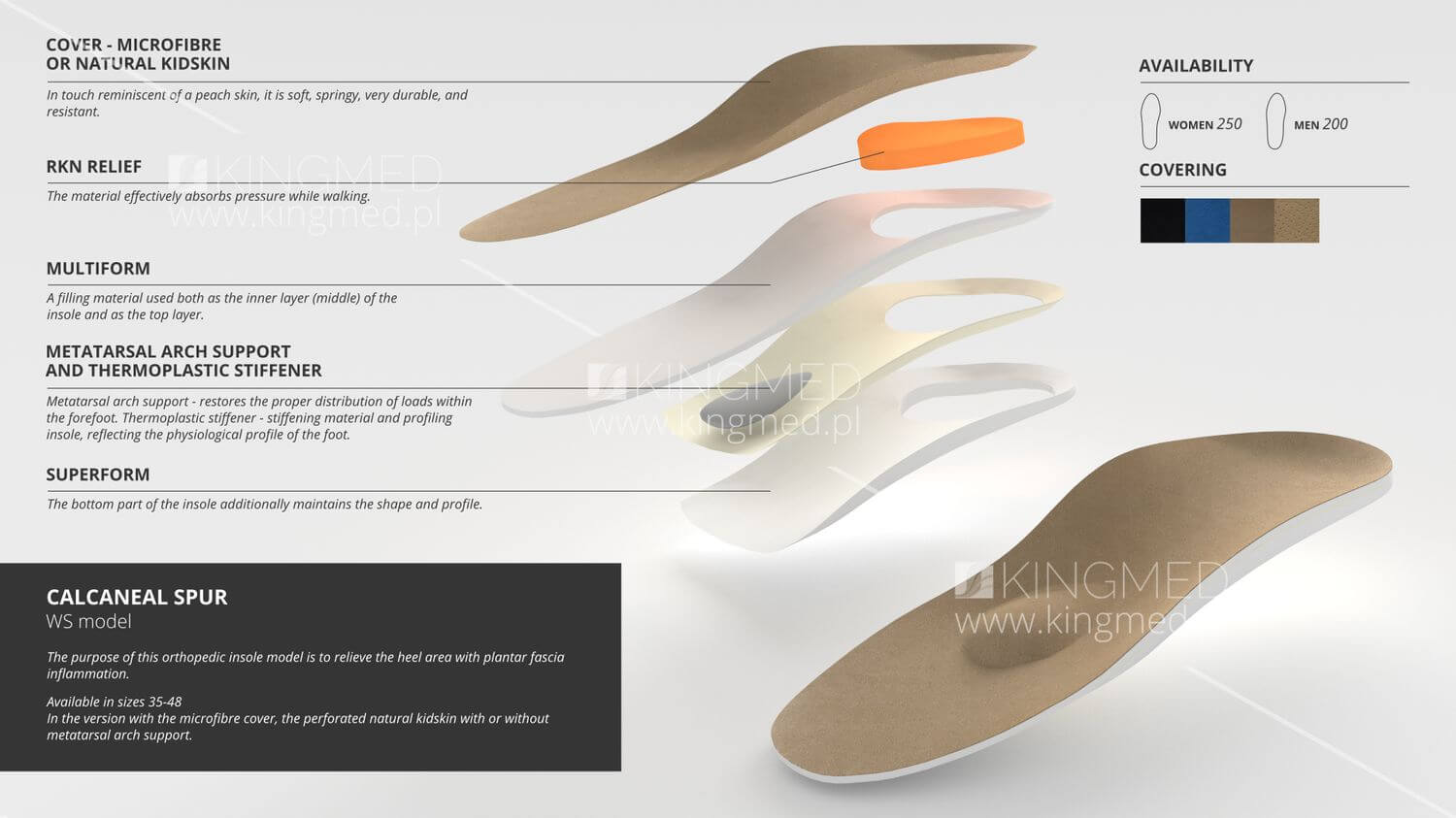 CALCANEAL SPUR WS model The purpose of this orthopedic insole model is to relieve the heel area with plantar fascia inflammation. Available in sizes 35-48. In the version with the microfibre cover, t...
Read More
Calcaneal spur appears as a result of chronic inflammation in the region of the calcaneus. Degenerative changes in the calcaneus contribute to the formation of bone growth, which results in inflammation of the plantar aponeurosis and stabbing pain, limiting or sometimes preventing movement. Factors that create favorable conditions for the development of the disease include overweight, improperly healed injury, standing work, or old age. This disease is complicated to treat, so reducing the symptoms is a big achievement.
It is necessary to attend rehabilitation and, above all, use orthopedic insoles, which relieve stress in the heel area and minimize calcaneal pain. In more severe cases, surgery is required to remove the bone gland. However, this is a difficult treatment, the effects of which do not outweigh the results of conservative treatment. Prophylactically you should maintain normal body weight, avoid excessive foot loading, select shoes properly (elastic with a slightly thicker sole), and when moving, move the body weight on the forefoot bone.