Orthopedic insoles longitudinal transverse flat feet WS model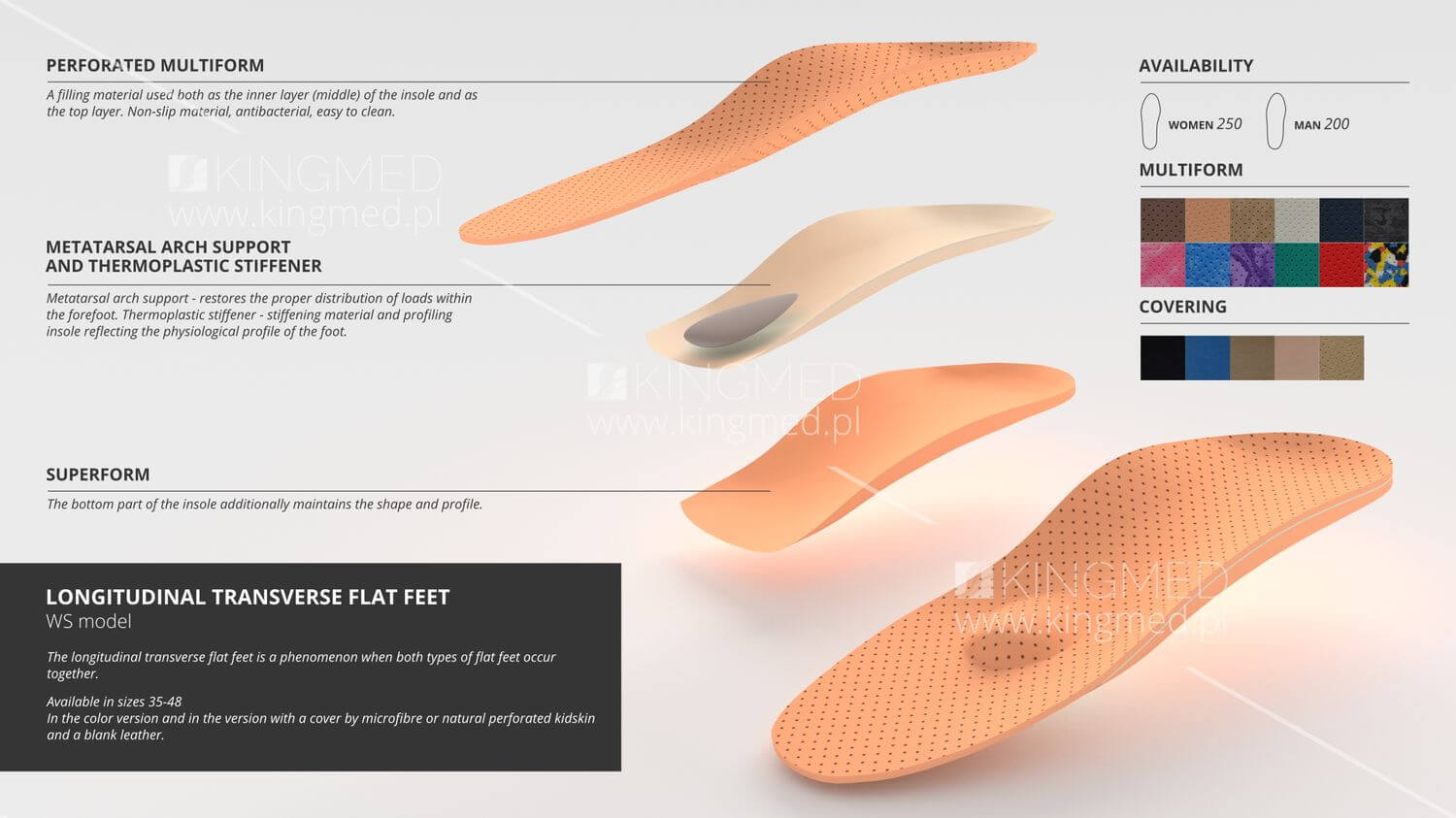 LONGITUDINAL TRANSVERSE FLAT FEET WS model
The longitudinal transverse flat feet is a phenomenon when both types of flat feet occur together. Available in sizes 35-48.In the color version and in the version with a cover by microfibre or natural perforated kidskin and a blank leather.
PERFORATED MULTIFORM
A filling material used both as the inner layer (middle) of the insole and as the top layer. Non-slip material, antibacterial, easy to clean.
METATARSAL ARCH SUPPORT AND THERMOPLASTIC STIFFENER
Metatarsal arch support - restores the proper distribution of loads within the forefoot. Thermoplastic stiffener - stiffening material and profiling insole reflecting the physiological profile of the foot.
SUPERFORM
The bottom part of the insole additionally maintains the shape and profile.