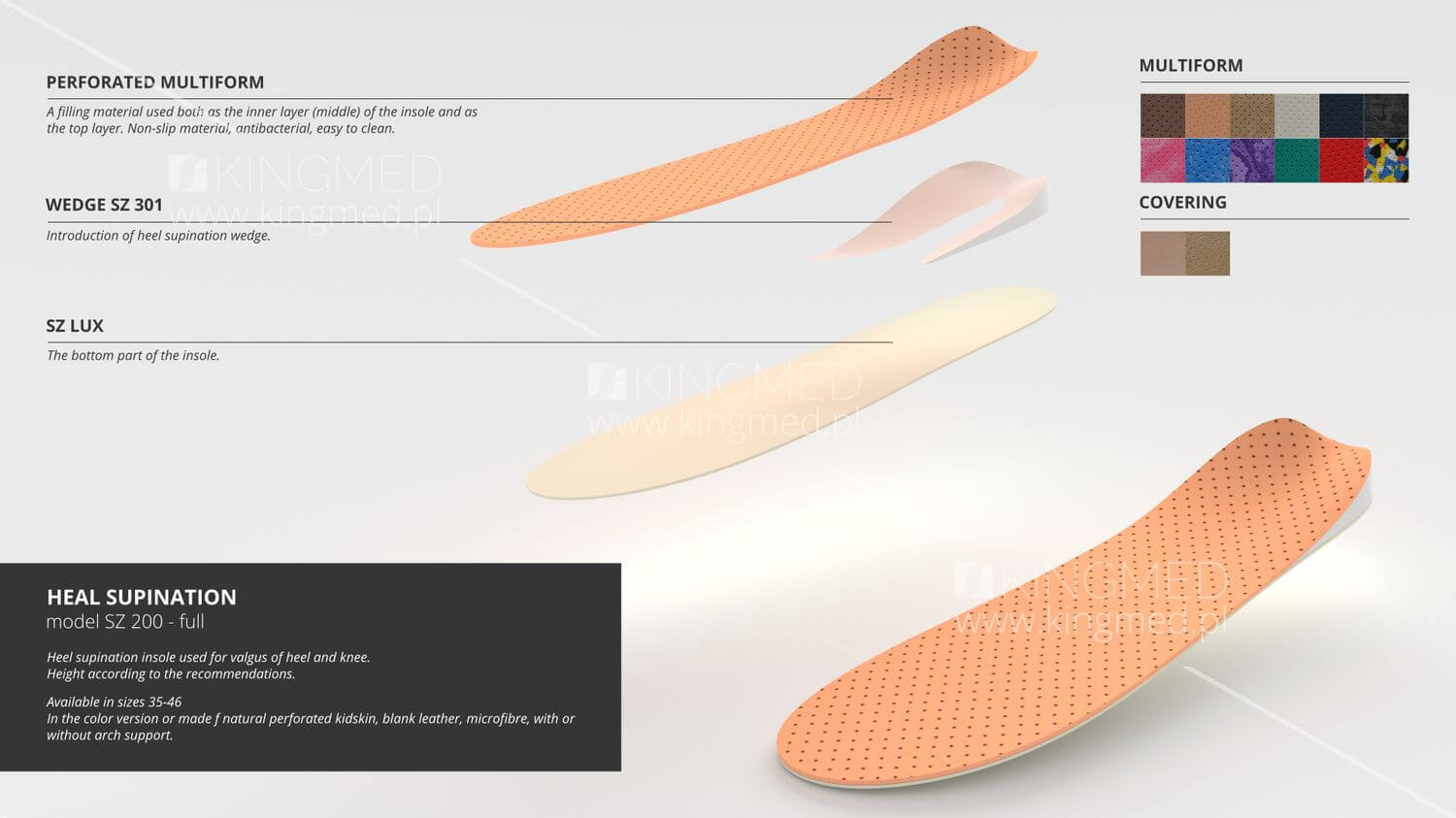 HEAL SUPINATION model SZ 200 3/4 Heel supination insole used for valgus of heel and knee. Height according to the recommendations. Available in sizes 35-48. In the color version or made f natural per...
Read More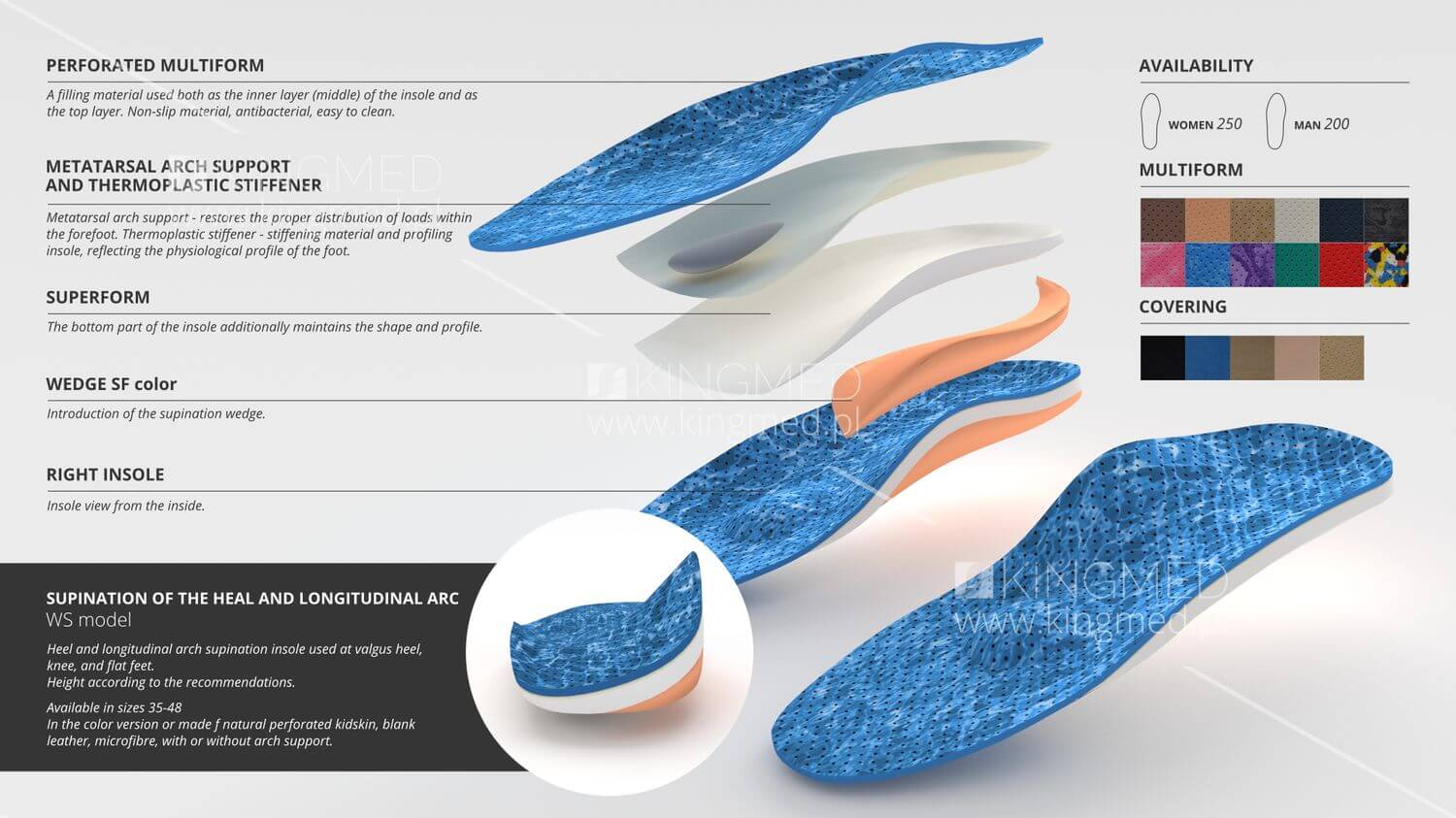 SUPINATION OF THE HEAL AND LONGITUDINAL ARC WS model Heel and longitudinal arch supination insole used at valgus heel, knee, and flat feet. Height according to the recommendations.Available in s...
Read More
Supination is an inversion in other words. Supination orthodontic insoles are recommended for transverse and longitudinal flat feet or valgus positioning of knees and heels. A properly profiled shape of the insole stabilizes the heel and prevents the formation of flat feet. In addition, the metatarsal arch support restores the proper distribution of loads within the forefoot, reduces the pain caused by the fall of the forward arch of the foot and relieves the toes.
The need for a supination insole can be easily visualized. When in the sitting position the feet are approximate to each other, that is, the outer part of the foot is raised up, it is necessary to provide a supination insole.
There are:
supostation of the hindfoot, that is, elevation of the inner part of the sole under the heel, on 1/3 of the length and width of the insole
supination of the longitudinal arch, that is, support under the longitudinal arch also at the height of 1/3 of the length and width of the insole.